Here is the reverse: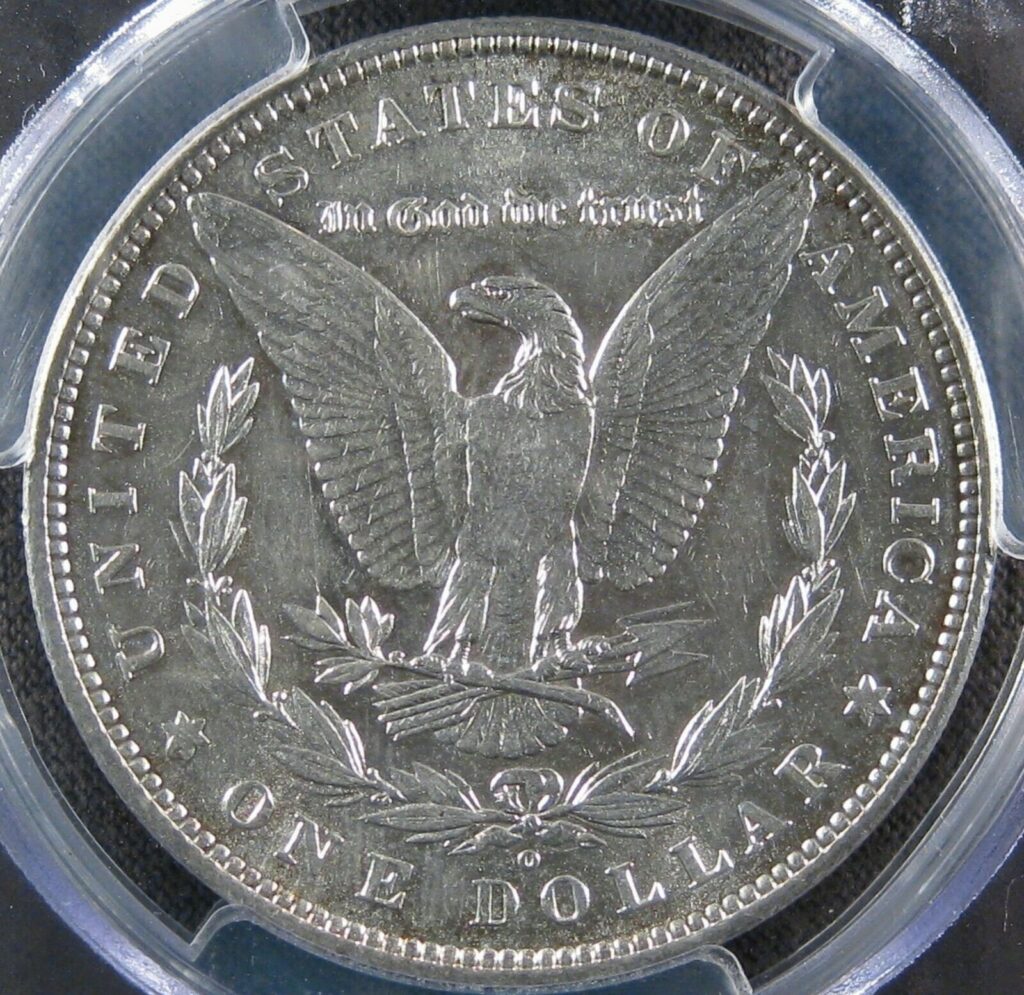 Impressions after looking at this coin:
Coin has been cleaned, does not have a natural appearance and is devoid of natural luster. Quite a few obverse scratches. The coin is worn enough it may not have had much luster left before it was cleaned. Some retoning evident on the obverse. A fair amount of wear is noted (as opposed to weak strike), this can be seen all across the eagle and wreath and on Liberty's face, hat, hair and headdress among other places.
Overall an XF40 or XF45 with unattractive cleaned surfaces.
What did PCGS decide it was in the slab? Unqualified AU58!
Take a look: